Advanced Indicator
The Trade Genius Advanced Indicator Package has everything in the Basic Indicator plus these 3 powerful tools to take your trading to the next level.
The Advanced Indicator Package will supercharge your trading with more powerful signals and levels to give you that extra edge. The Advanced Indicator comes with a simple layout link for Trading View that will load everything up for you. From there you can watch the supplied training videos that will show you how each individual component works, and how we combine them to take trades.
$2,999 Lifetime Access
The Trend band gets an upgrade with a second setting to help smooth out the chop and includes an option to paint a signal when the trend changes as well as the ability to set an alert for the trend change. Having the ability to tweak the responsiveness of the trend changes allows you to fine tune the signals to your personal taste. Also having the ability to set alerts on various time frames also helps you stay on the right side of the more powerful higher time frames, such as the Daily and Weekly.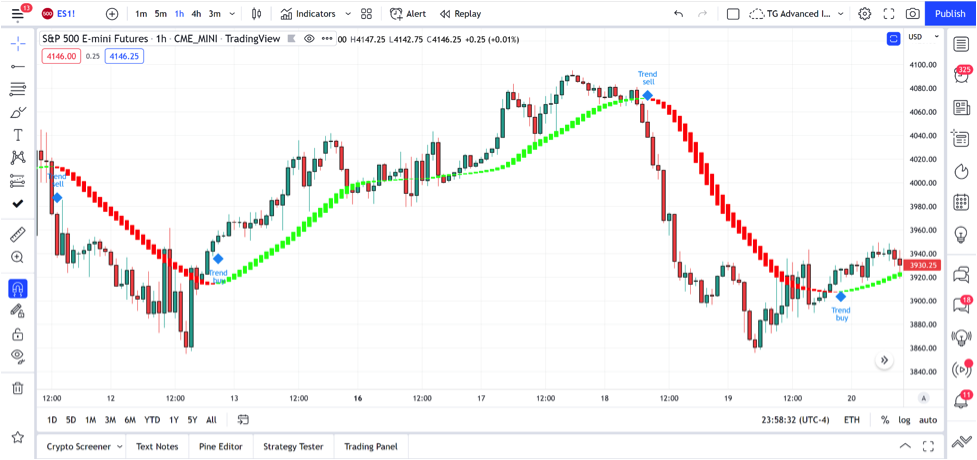 The Ripper Trend Signal is a powerful new signal for trend trade entries. It combines multiple studies, and looks for confluence with them to plot a buy (long) or sell (short) signal on the chart. This is helpful because it gives you the power of multiple indicators without cluttering up the screen, or having to determine whether they are in agreement or not. It gives you 1-2 signals per entry area. The first signal is an early entry, the second signal is more confirmation of the signal. This signal also has the ability to send off an alert and alerts can be set on multiple time frames.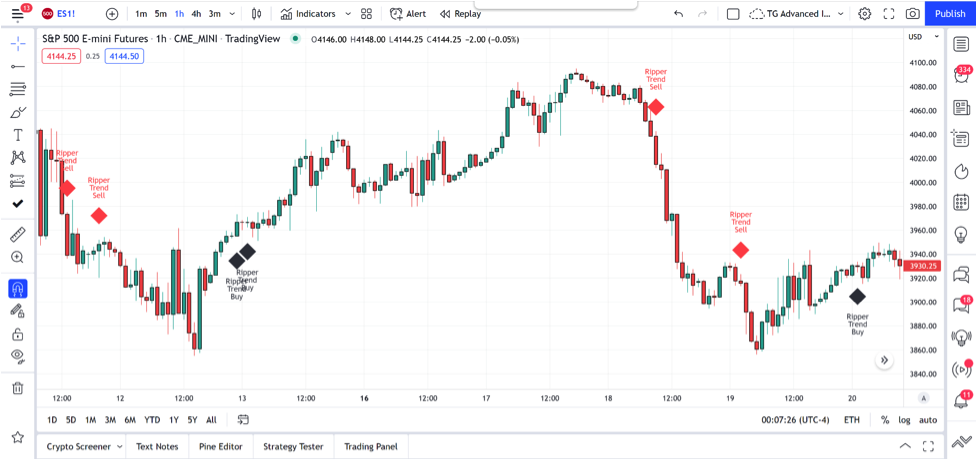 The Envelopes indicator plots the Daily, Weekly, Monthly and Quarterly envelopes right on the chart with labels. Envelopes are the prior Low and Prior High of the different periods. It is extremely helpful, if not necessary to know where these powerful levels are.   Often they will act like a magnet for price, as well as be a pivotal area where price will reverse at. So use them for targets or support and resistance levels. Many traders forget where these levels are and lose the reference points. This indicator does the work for you so you don't have to worry about marking off these levels day to day, week to week. You'll wonder how you traded without them!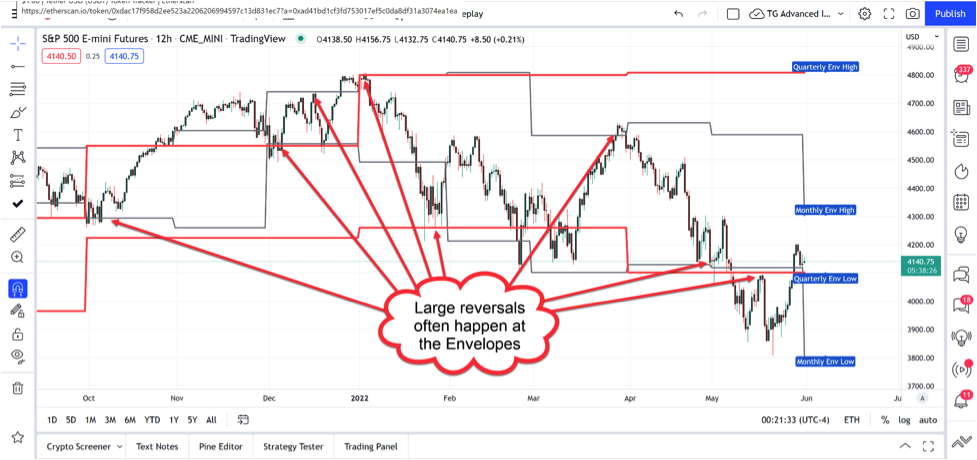 Get Started Today
This indicator can be used with Crypto and ETF Charts, (15min, Hourly & Daily) settings. *This has not been optimized for individual stocks, ETF's and Crypto Currencies only well as shorting triple ETF's.
Access software from anywhere
Learn from the best in the industry
Get Access Now!
What are you waiting for? Your future lifestyle awaits you! Start learning how to make money from the comfort of your own home.