Welcome to the future of trading! In this briefing, we will introduce Kona trade signal, explain how it works, highlight its features and benefits, and provide you with a roadmap for the launch of this groundbreaking technology.
Kona trade signal is a state-of-the-art trading algorithm that combines the latest advances in Trading View, Pine Script, and Machine Learning. Its unique design allows it to identify profitable trades with unprecedented speed and accuracy, giving traders a significant edge in the market.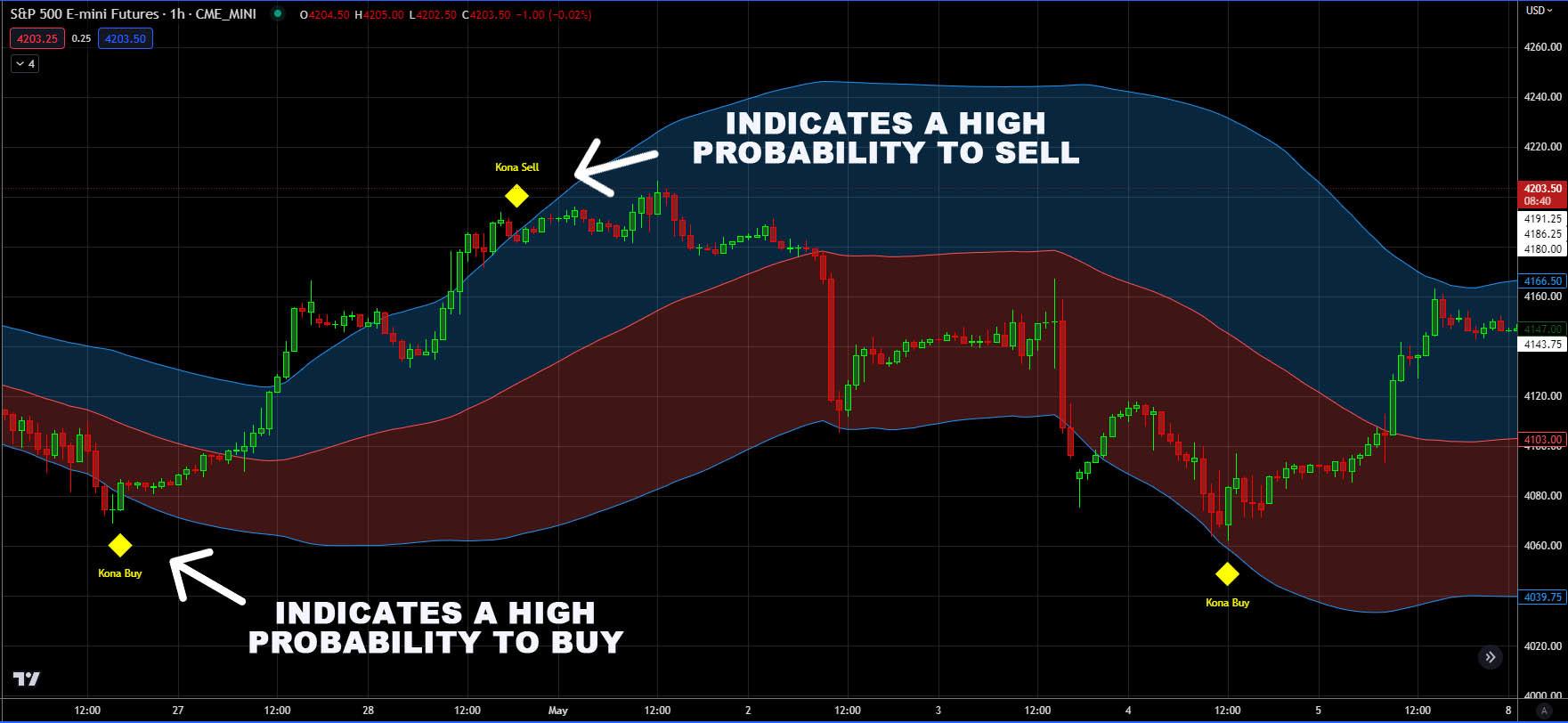 Kona trade signal is not just a tool, it's a game changer.
Kona trade signal uses a complex set of tools to analyze large amounts of market data in real-time. It identifies patterns and market trends that are invisible to the human eye, and continuously adapts its strategies to changing market conditions. The result is a powerful tool that delivers consistently high returns to its users.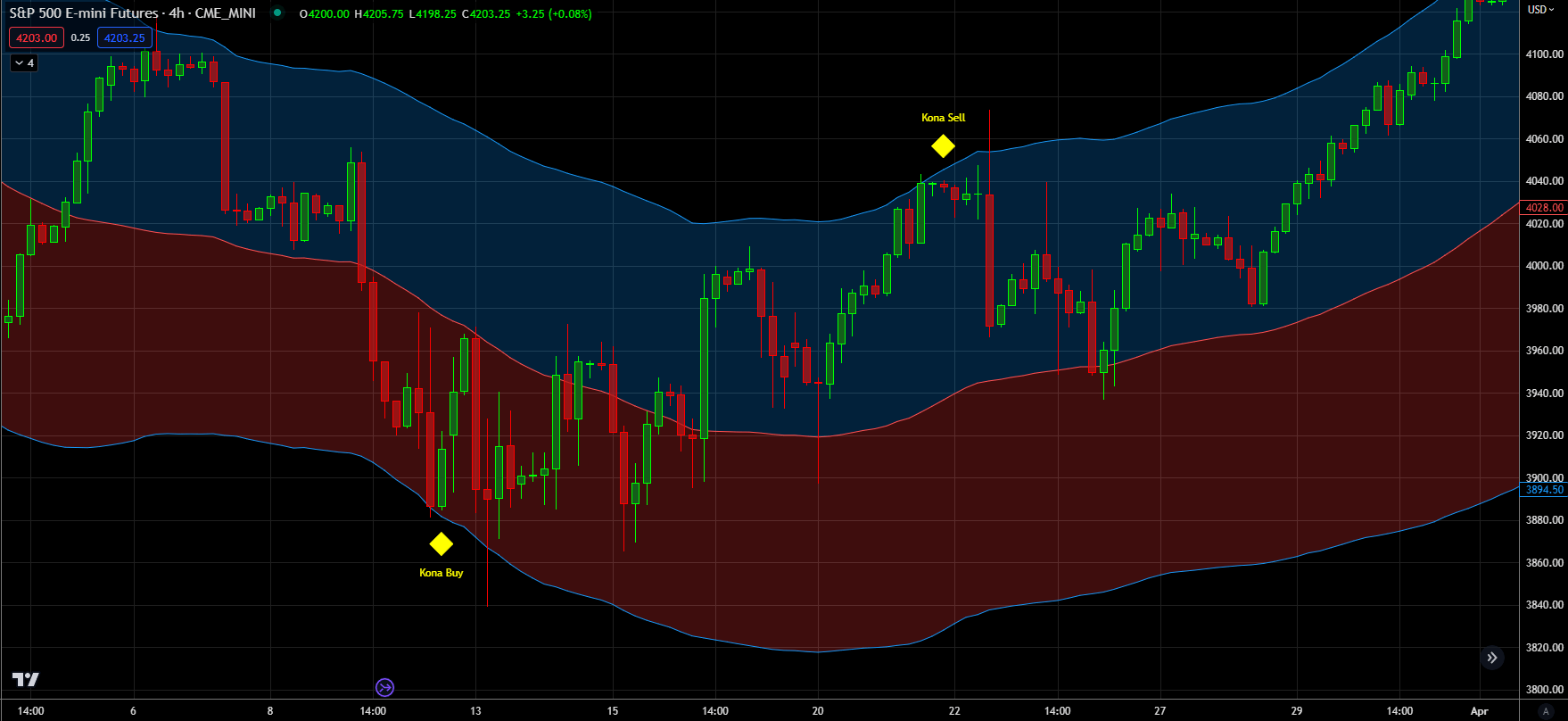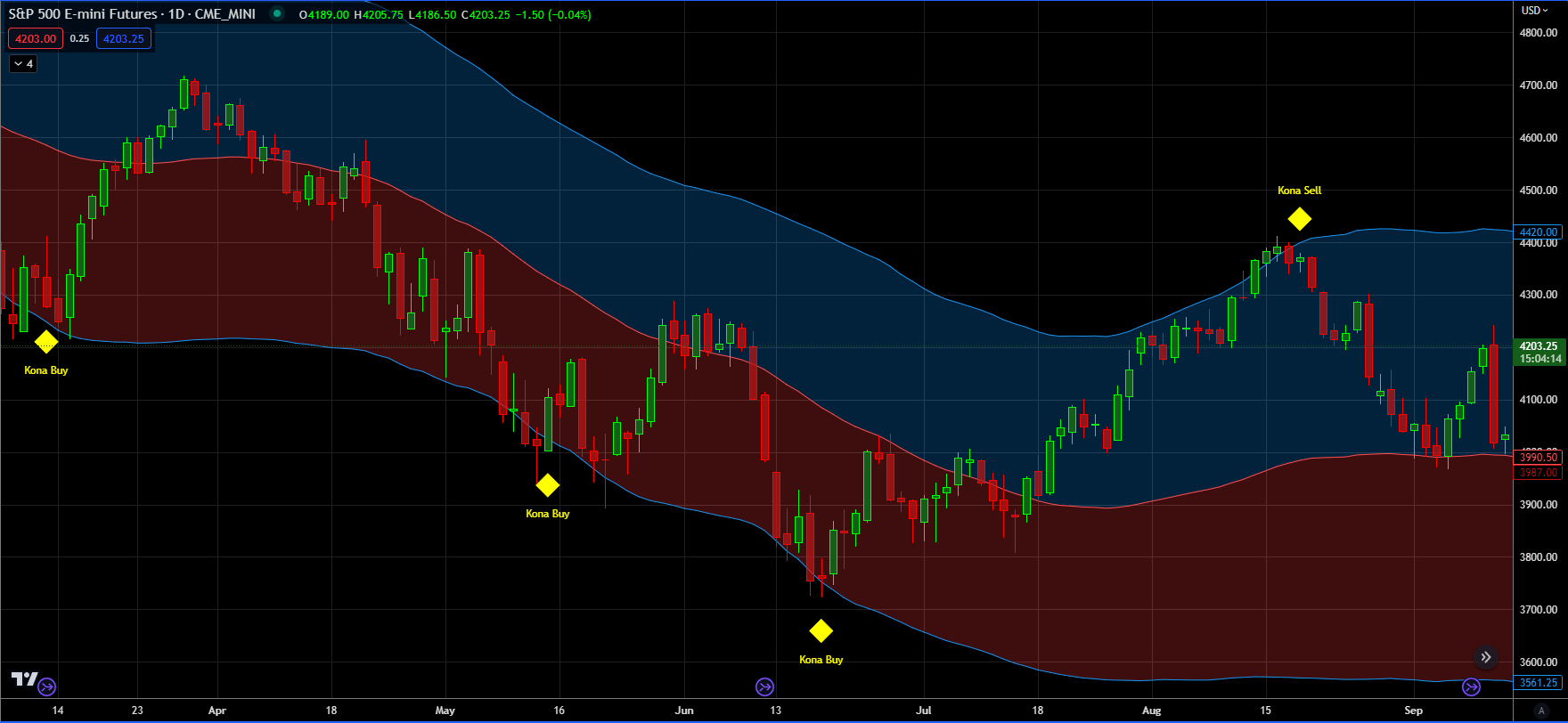 The Data
Kona trade signal processes millions of data points every day, including stock prices, and Technical indicators.
The Algorithms
Kona trade signal uses a range of machine learning and and advanced Pine Script code in identifying trade opportunities.
The Strategy
Kona trade signal uses a set of proprietary trading strategies that have been optimized to deliver maximum returns while minimizing risk.
Speed and Accuracy
Kona trade signal can analyze market data and make trades in milliseconds, giving users a real-time advantage in the market.
Customization
Kona trade signal can be customized to fit the needs and preferences of individual traders, from risk tolerance to investment goals.
Resilience
Kona trade signal is always on, and can point to stocks and crypto currencies, in real time.
Novice Traders
Kona trade signal is designed for traders who want to take their game to the next level. It is ideal for both novice and experienced traders who want to maximize their returns while minimizing their risk exposure.
Experienced Traders
Traders who want to stay ahead of the competition and need a sophisticated tool that can analyze large amounts of data in real-time.
Firms that manage large portfolios and need a reliable and scalable tool that can deliver consistent returns over time.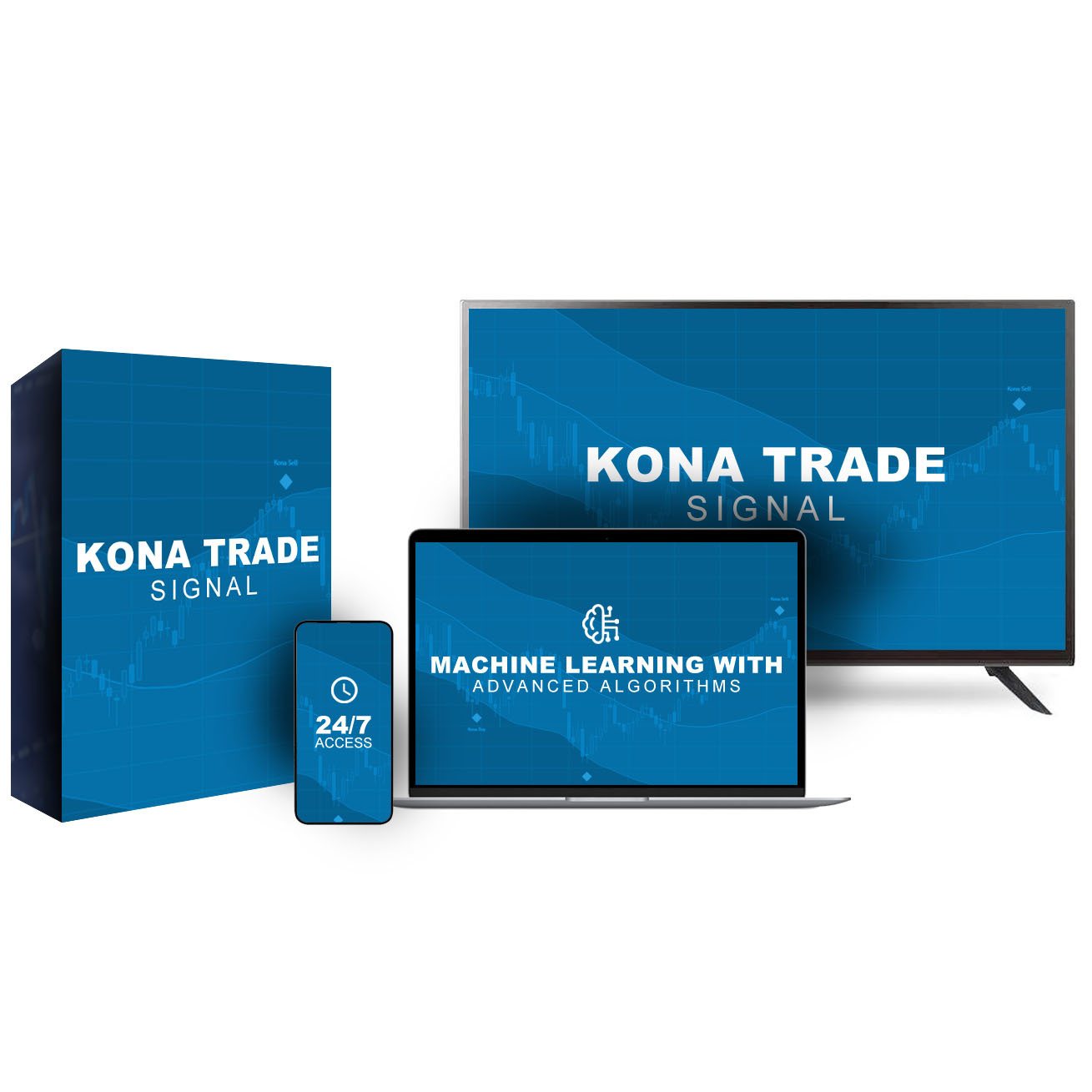 Get Started Today!
Kona trade signal represents a new era in trading technology. By using cutting-edge algorithms and real-time data analysis, it provides traders with a powerful tool for generating high returns and minimizing risk. The launch of this exciting technology is just the beginning. We look forward to working with you to take your trading game to the next level!